Chip and App Timing
ORGSU combines Manual Timing, App Timing, Chip Timing and GPS Tracking Module into one powerful timing engine. Event organiser and/or timing company can use the venue registration feature and then combine all the timing technologies in one race. No export or import of entries is needed (if registrations were done via ORGSU).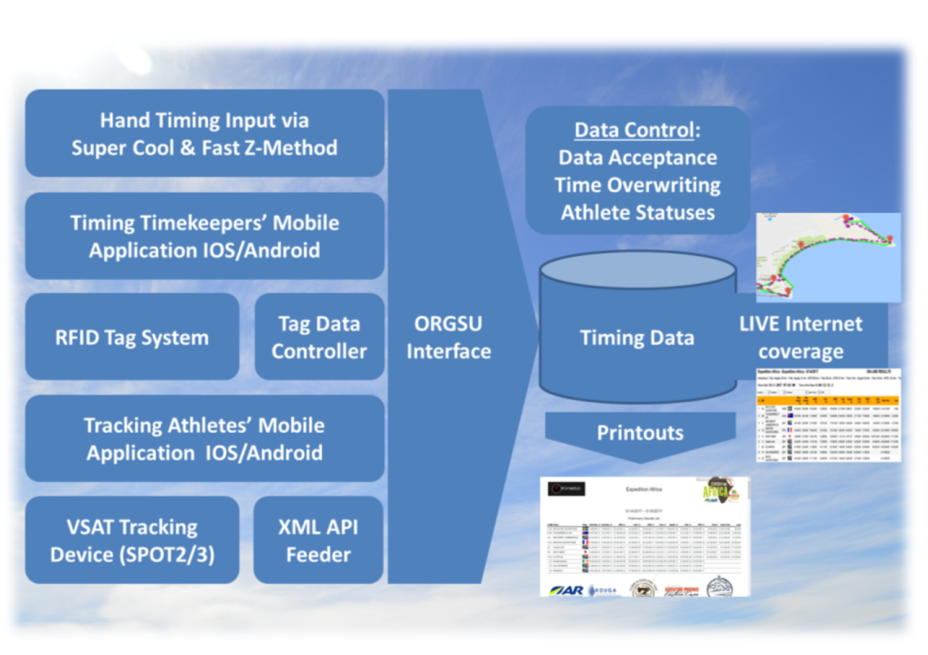 The timing module allows a live broadcast of race results and GPS tracking on your or your sponsor's website.
Venue Registration
BIBs generation and  BIBs assignment philosophy to for races and start waves is easily specified. The venue registration module may serve you before and during an event. There are two pages which deal with this matter.
Page for searching and assigning athletes to races, ticking them off when they paid etc.:
and the registration table with the full spreadsheet view of all entries: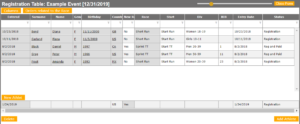 The combination of these two pages gives a high level of comfort during the venue registration process.
Check Points and other preparation
You can assign an unlimited number of checkpoints to all races of a race day. The limit for the number of the split times of one race is 60. The system works with multi-discipline sports (triathlon) and supports many split times (in an ultra run perhaps). Every athlete can have a combination of technical (day) times at every checkpoint from every activated technology (manual, app, chip system, GPS tracking).
Orgsu provides timing for races lasting up to 10 days. It works in a specified time zone and publishes live results accordingly.
Multiple ways to time
There are several possibilities of how to gather the timing data. The App Timing (test it here for free) and Chip Timing are the most common technologies. Ask us for the API on how to get your chip timing data into ORGSU. ORGSU works with the RaceResult.com API. Finally, timing can be also provided via GPS tracking. That is a special and unique feature for long ultra events.  Come to us with your event and we will figure out the most suitable solution for you.
Printing Results
Finally, you can make a template and print out the final results including the header and footer with your sponsors' logos.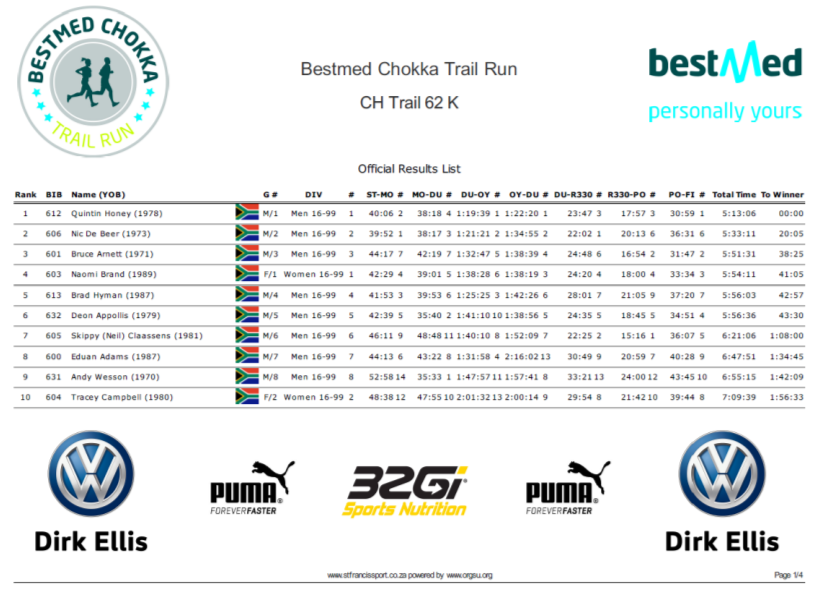 So register your race director/event organizer account and check these features for yourself inside the administration.
Pricing of the timing is discussed here.