Virtual Race
Organize a new virtual race, or just change the format of your normal event to virtual. Do not cancel your races, on the contrary, let us support the 'Sports Against Coronavirus' initiative. Cancellation of the race due to Covid-19 is not necessary at all. Just change its format so that it doesn't have to start at the same time. Orgsu can register athletes and teams, make the timing and live track their locations.  A virtual race is good for all individual and team sports. 
Sports Against Covid-19
In the current panic that reigns around Covid-19, it is certainly good to support anyone who organizes or intends to organize races. That's right, because people stay motivated to do sports, train, and their organisms remain resistant to viruses. This initiative is not official, but gives some hope at times like these when mass events are being cancelled. The present situation is displayed here.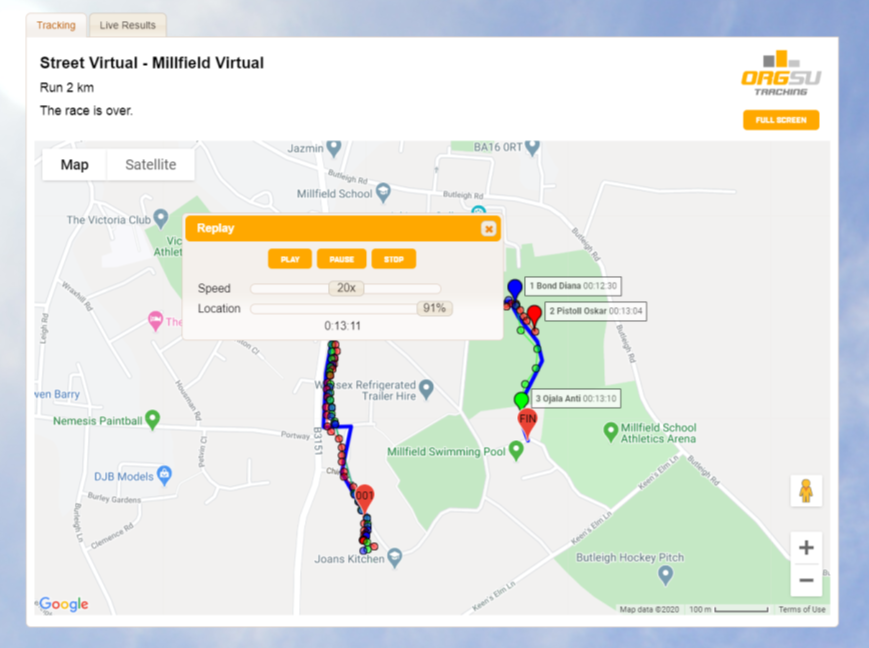 How to launch your virtual race?
Orgsu technology allows you to publish details about your virtual race on your site, sell entry fees, manage live results, and provide GPS tracking. Race participants must carry a mobile phone with the Orgsu Tracking app during the race. Thanks to this, splits and finish times will be gathered and displayed online on your site. The replay GPS tracking function can then simulate a mass start of the selected athletes or teams, as if they all started at the same time.
Easy and simple timing
Both live results (during the period of your virtual event) and official results will be available on your website. Right next to the GPS Tracking page.
Register as an event organizer, download the handbook for a virtual event organizer and organize your first virtual race.