ORGSU Concept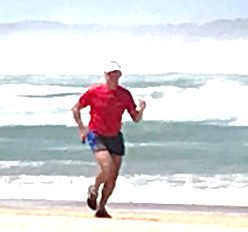 Are you a person looking for better management of your event? Are you looking for Sports ERP Software? There is a concept of how you can certainly deliver complex and top-quality services to your crew and your most noteworthy athletes. Use ORGSU Sports ERP Software. It is an exceptional B2B sports technology of the 21st century.
'ORGSU Sports ERP Software isn't an average software. It's The Art that enables one to deliver the top quality events.', its author says. 
Present Situation
Athletes are paying high entry fees and have trouble finding the event-related information services on the event organizer's site. They browsing on the Internet instead, making valuable internet traffic elsewhere. The B2B sports technology is not on the market. The third parties serve with the event-related information services like online registration or live results are.
ORGSU is the Solution
We have transformed our 30 years of worldwide experience in the fields of Sports Events, Information Technologies and Project Management into ORGSU. And it is ready for you to be used today. Your athletes will become happy which is – we believe – our common goal.
Our Clients
From elementary schools to renowned Event Management Agencies that organize international events. Every one of those can now take advantage of integrated Sports ERP Software. Spanning the whole range of crucial services. Therefore there is no need for employing a number of companies to do specific jobs like online registrations and email marketing for example.
In Conclusion
Our company Organizer's Support Ltd hence invests and develops the Orgsu B2B sports technology. New partners and investors are welcome as well. Furthermore, we are listening to you and integrating your needs and innovations. If you were interested to work with us, you are welcome!
Thank you for all the questions and suggestions we are receiving from you. We do our best to fulfill and answer them all.
Jaromir Horak, Project Founder