Email Marketing
Do you need to inform athletes or shopper from your database about an upcoming event or newly published goods? You do not need to battle with external messengers and/or email marketing services anymore. Because mailing to athletes is included in ORGSU now.
The screenshot of the communication settings wizard inside ORGSU administration shows the capabilities of this tool. Your new communication is available and ready for you after your registration.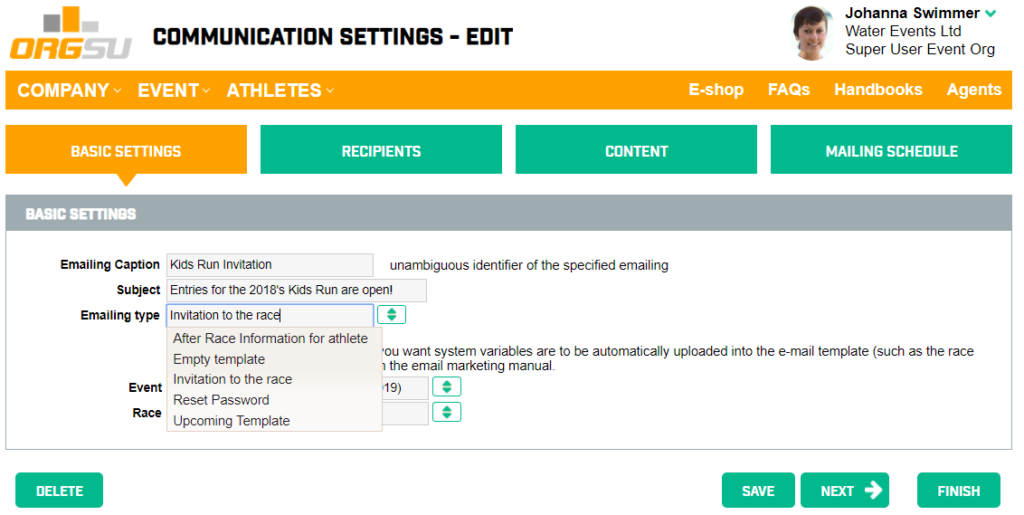 ORGSU will provide communication on your behalf. You can choose the desired set of athletes from your database and the times for delivery.
Emailing to Athletes
There are several templates available: Invitation to the upcoming race or after the race information template such as a diploma, for example. A reset password is a useful one after your previous Excel database import. Check out the ORGSU implementation steps including mass password resets.
An empty template is available, so you may use the email marketing feature for any purpose. Emailing to athletes is covered by the price of the system licence.