Events Database & Race Management
ORGSU stores all of your past and future events in the your events database. That provides you with a lot of useful race features.
A screenshot of the event administration overview page below. You can see the wide range of functions in there. All features are available after your registration.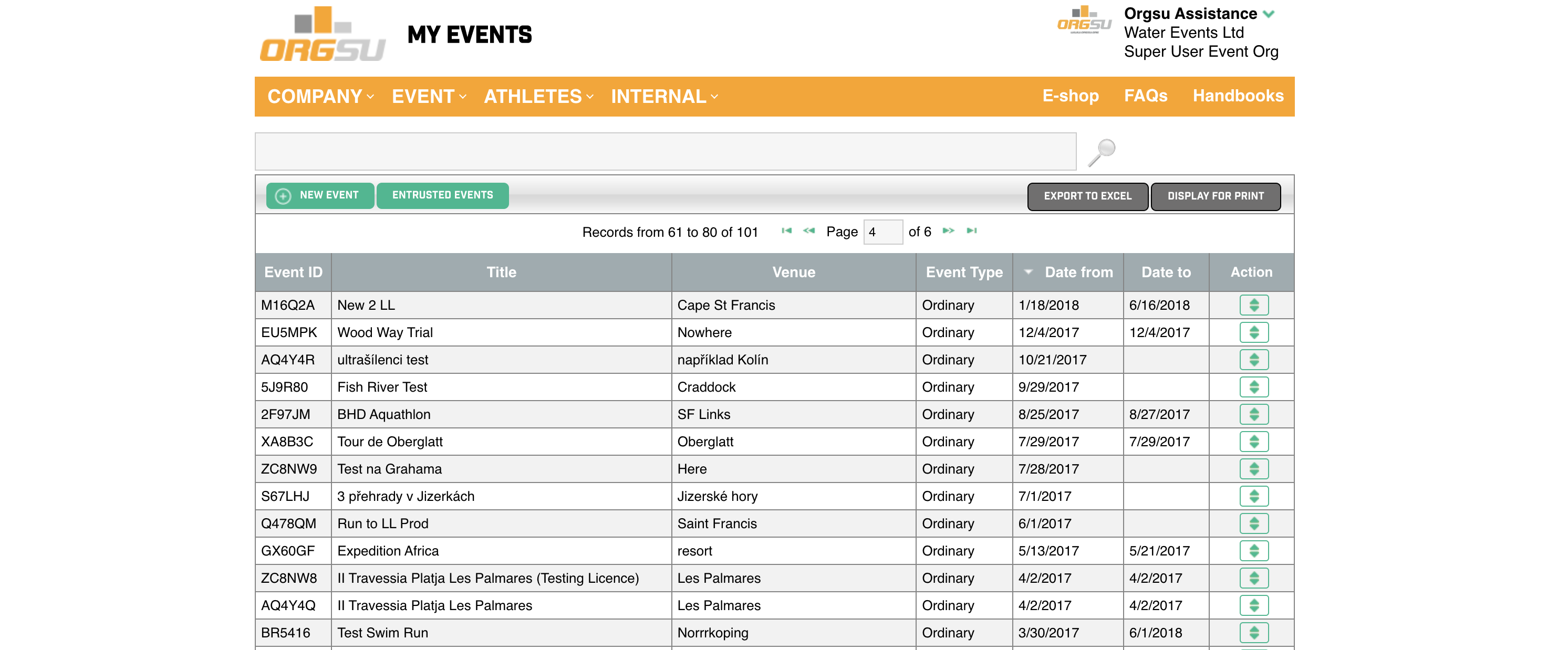 Event Creation:
For Detailed instructions on how to create your event: NEW EVENT SETUP
Every event has a specific ID so operations such as creating a copy of an event, assigning e-shops to events are accessible to event administrator.
Furthermore, all data stored in the events database is available for publishing on your website through our modules. The upgrading of your website is ORGSU's unique feature that will rapidly increase visitor density on your site.
ORGSU Simple Setup
Our 4-step wizard leads you through the proces of creating races. Basic info about the venue, GPS locations, time zone, language of the event, number of race days, details about the races etc. Also, user-defined entry items can be set up for the registrations process. Furthermore, national sports federation APIs are easily integrable into the registration process.
As always, all event details can be published on your site using our modules, such as race calendar, race registrations, E-shop, race start list, and much more. This is a great feature as it increases your website traffic or your clients website traffic, you can put these modules onto any website you want.