GPS Tracking
Race GPS Tracking is ready for you as an integral part of the ORGSU timing and tracking module. Check it out after your registration as an event organizer or race timer.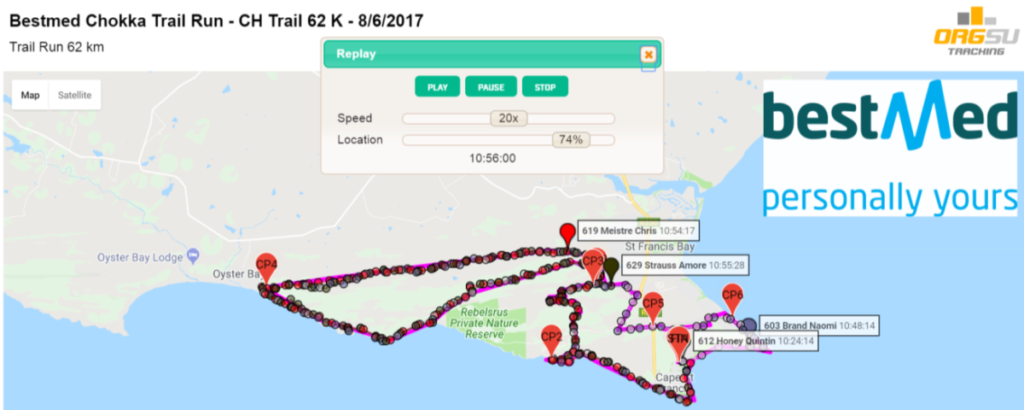 The tracking feature allows live tracking broadcast via your or sponsor's website. As you can see there is also a Reply function to check the race development after the race has ended. This feature is super useful for long and ultra races. Your athletes just need to wear the tracking app or the SPOT device. Learn more with the Timing Handbook available inside Orgsu administration backend.
Reply feature
All the data will be stored in the database and a reply function is here for all athletes who want to check a race development any time later.
So register your race director & event organizer account and check this feature for yourself inside the administration. The price of GPS tracking is being covered by the timing license. So there is no more charge.