Sports Club
Sports club can organize its event for individuals like the running or triathlons are. Or even a challenge like a stage event for teams. Orgsu gives you both the support of the events and your members' database. It gives you also an email marketing tool to contact them effectively. Furthermore, you can sell the membership and other services and goods via integrated e-shop service. Orgsu technology fully supports your running race, triathlon or any other event.
Club Event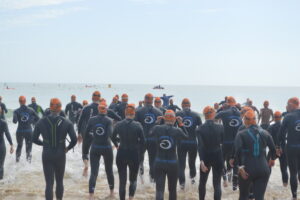 Nearly every sports club organizes a running race for its members and friends. That is very easy with ORGSU today. All information services will perform on your club's website.
With ORGSU event launching wizard all become easy. The system will do the checklist whatever must be decided and prepared to promote your event. Furthermore, we will assist you with the launching for free.
You can open online registrations and provide the App timing by your volunteers then. Check the timing options on the page here.
Members Database
The organizing of the club event brings a database of clubs members. It will continuously grow and give you great business opportunities. Your members will automatically gain the loyalty points by entering the race, shopping and more. Learn more about this feature here.
Register your sports club
Read and learn more about ORGSU event organizer features or just do your registration and launch your event now.