Marketing in Sports
Are you a manufacturer, distributor or seller of sports goods? Then this page is just right for you. Are you even a sponsor of a sports event or series of races? Are you willing to improve your marketing in sports? Do you want to get visitors to your website? Then we have services for you.
A Present Situation
The headquarters of your company, mainly your marketing department is under serious pressure from many sports events and series. Race directors offer different marketing services. They usually ask for money or goods. So you have chosen to sponsor some of these events. And you are negotiating where to place your logo to the finish gate or dealing with the exclusivity of your product on the venue.
Get visitors to your website
Let all the racers/athletes, families, fellows and other spectators visit your website. Every event organizer or series owner has a choice. Usually, he/she has a contract with a third party website to run athlete registration, the start list publishing, and results publishing. All these services have amazing marketing power. And not only during the event days.
Your new internet traffic
What to do and when?
A) The best time is several months prior to the event. This is the time you should open your entries on your website. An athlete holds her credit/debit card buying her entries and perhaps willing to spend some more money in your e-shop on your site. Yes, ORGSU technology brings all registrant exclusively to your site.
B) During the time prior the event athletes are visiting repeatedly the website to check the start list of the participants. Who is new on the start list. Not only athletes but also their family members, sport club fellows, and others will come to you. Based on our statistics, about 50 % of new internet traffic is made by the checking of the start lists.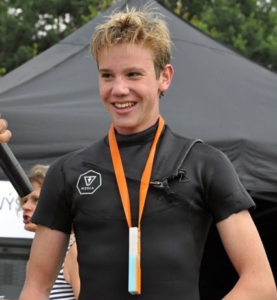 C) The traffic during the event will be enhanced by the online results broadcast and the live map tracking in case of a long race event.
Based on our stats, a race of the size of 500 athletes will generate about 200 hours of about 1000 new site visitors spending their time on the related website(s).
Get race director area
Administration services for race directors can be installed on your website as well. Not only your sponsored races will bring new attendants to your website then. You can offer online registration services as professional registration sites do. So rise up your business with Orgsu function just for race directors and start your regular daily business with them.